The temperatures are well below freezing and spindles of snow swirl across the roads as gusts of icy wind cut like a million knives across the landscape. 
But even in the depth of winter there's no let-up in the fighting, and in and around the salt mining town of Soledar it is especially fierce.
Armoured vehicles career backwards and forwards to the gates of the city where they lay down heavy machine gun fire on an advancing enemy.
The leader of the Russian mercenary group, Wagner, claims to have taken the town but the Ukrainian soldiers we spoke to say it is still being bitterly contested.
The sky over Soledar is clouded with smoke and the ground shakes with the incessant thud of artillery.
In hidden positions on the outskirts, Ukrainian drone operators gather intelligence as shells whistle overhead.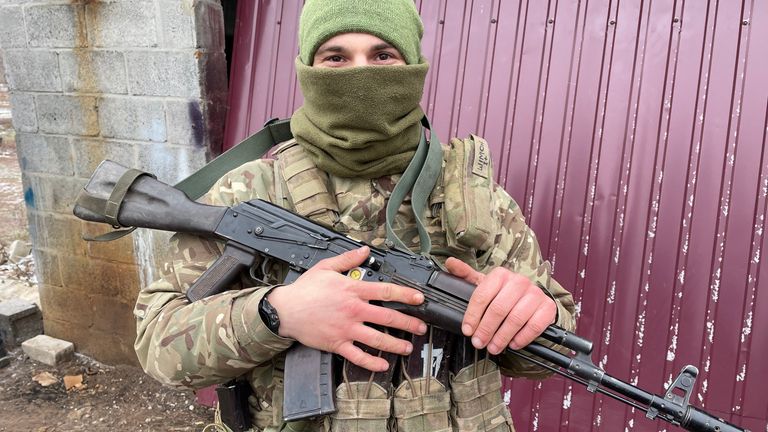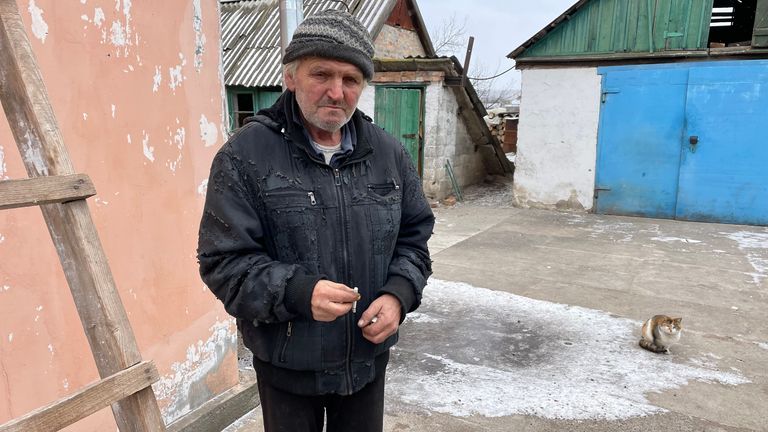 Bohdan, one of the drone team denies that Russia has captured the town.
"The guys are holding their position in Soledar, the Russians want to surround it via the flanks but the guys hold the defence, nobody is retreating because it's our land," he said.
On his phone he shows us new footage taken of Russian troops; the image is grainy but you can make out a soldier dragging an injured comrade to safety.
Read more
Russia's Wagner Group claims body found of missing British aid worker in Ukraine
Russia steps up intensity in conflict as troops attempt to encircle major Donetsk city
Bakhmut in ruins following months of heavy fighting
But nowhere is safe here, with both sides taking heavy casualties. This war is unrelentingly grim. The shell-shocked civilians stuck in the middle exist in constant danger. And there's not much hope as the frontline moves closer.
"How can I say anything is OK? You can see by yourself. The house is destroyed, everything is smashed – there's no gas, no water and no electricity."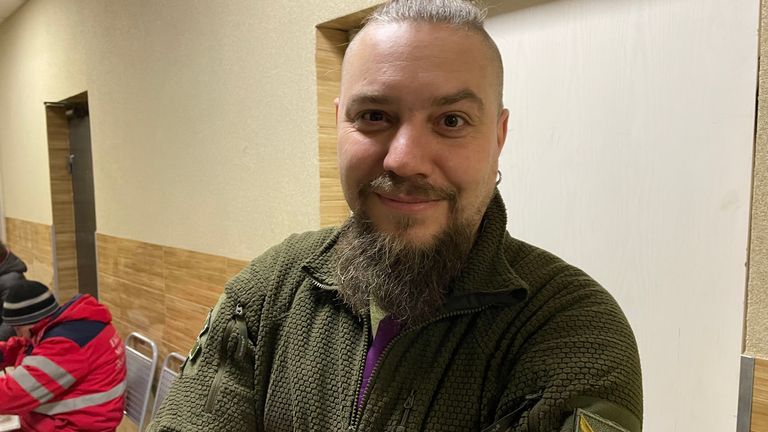 At the hospital in Kramatorsk some of the injured from the front arrive for emergency treatment. Many have serious injuries. They're often engaging with their enemy at distances of just 30 metres.
Military orthopedic surgeon, Andriy Zholob, says it's a testament to just how intense the fighting has become for the town.
"It's close combat, we have gunshot [wounds], we have grenade shrapnel wounds and so on, so this kind of wounds increased."
"It's a kind of hell"
Russian forces have, though, taken much of the town – and if they do win it it will be the first victory for Vladimir Putin's forces in months after many military setbacks.
But it will have come at an enormous cost in lives.