King Charles has flown to Scotland the day after the Queen's funeral service.
He left Aberdeen airport on Tuesday afternoon after flying in from RAF Northolt in west London.
Pictures show the King in the back of an Audi leaving the Scottish airport.
He and Queen Consort Camilla are believed to have flown to Scotland to grieve privately.
Yesterday his mother, Queen Elizabeth, was laid to rest alongside Prince Philip in a ceremony at St George's Chapel in Windsor.
The royal family is observing another week of mourning after the state funeral on Monday.
The Queen, the longest-reigning monarch in British history, died at Balmoral on 8 September.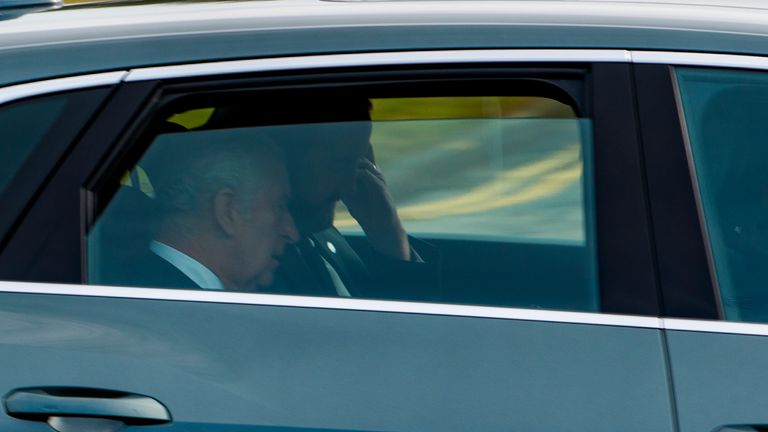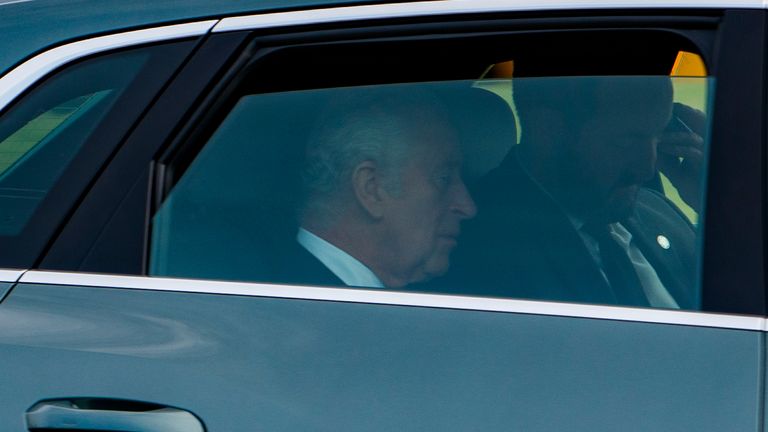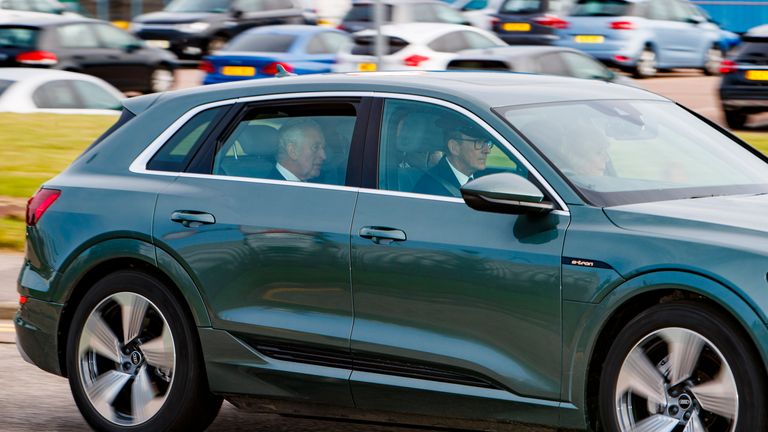 Elsewhere in the UK, flags on government buildings are flying at full-mast again after they were lowered to half mast during the period of national mourning.
Huge numbers of people paid their respects to the late monarch over the last week-and-a-half, with more than 250,000 seeing the Queen lying in state in London.
Meanwhile, the mayor of London's office said an estimated 80,000 people were in Hyde Park, 75,000 in ceremonial viewing areas and 60,000 on South Carriage Drive to watch the funeral events yesterday.
Read more:
More than 250,000 people saw Queen lying in state
Things you may have missed from the Queen's funeral