Snow is likely to cause power cuts and road closures in parts of the UK, with forecasters expecting drivers to be left stranded, some communities to be cut off and flights and trains to be cancelled.
A series of new weather warnings have been issued for large swathes of the country, with Scotland set to be worst hit.
An amber snow alert is in place for north-eastern Scotland – including Aberdeen and Inverness – from 3pm until midnight.
The Met Office said this was likely to trigger power cuts and could affect mobile phone coverage.
It said it expected drivers to be left stranded, with flights and rail travel likely to be hit by cancellations and a "good chance" some rural communities will be cut off.
Meanwhile, motorists in some parts of England are being urged to only travel if "absolutely essential" after freezing weather led to dozens of road accidents.
Avon and Somerset Police received more than 100 reports of road-related incidents in the space of just five hours last night – with treacherous conditions causing most of them.
Between 6pm and 11pm, a total of 53 collisions were reported to the force, and seven of these incidents reportedly resulted in injuries.
Check the Sky News weather forecast for where you live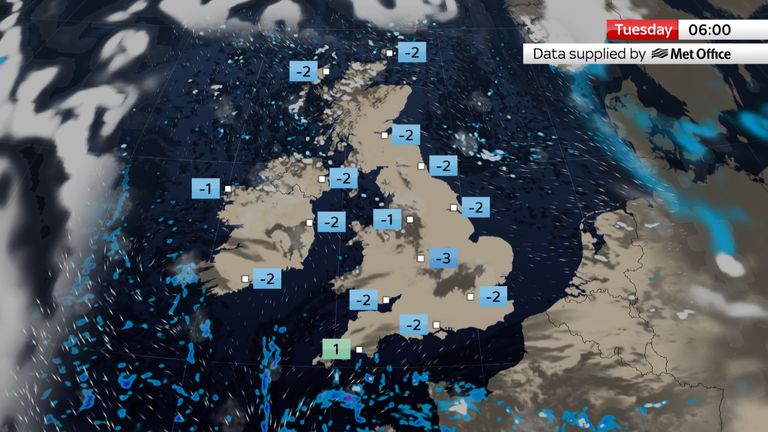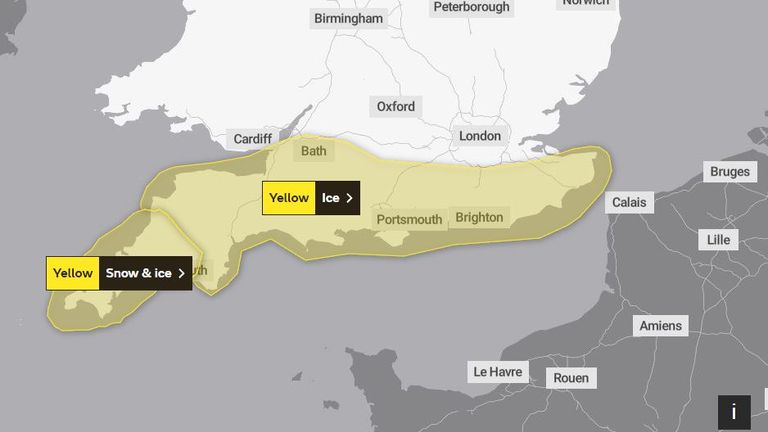 Superintendent Mark Runacres said: "If travel is necessary, we ask the public to take extreme caution and allow additional time to travel.
"We have seen a significantly higher number of road-related collisions and incidents in the past 12 hours, which has increased the demand on police resources."
Yesterday, the UK Health Security Agency issued a level three cold alert in response to "severe winter weather" – and according to the Met Office, the whole of England will continue to experience low temperatures until 9am on Friday.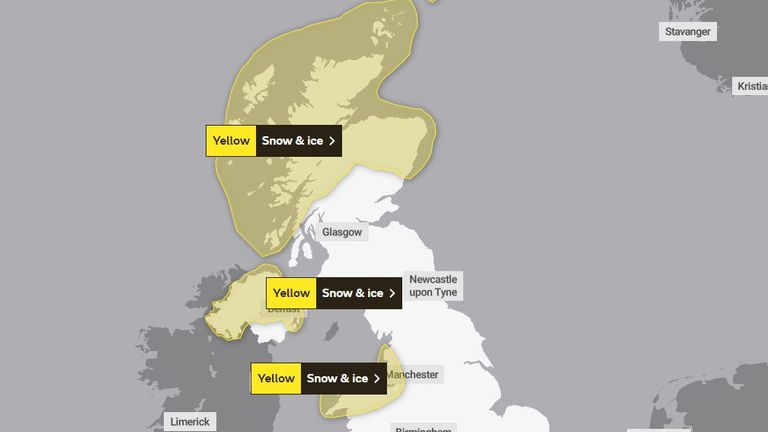 Britons are being urged to keep warm and check in on family and friends who may be more vulnerable to the effects of cold weather.
The UK Health Security Agency fears the plummeting temperatures could have a "serious impact" on people's health – especially older people and those with pre-existing health conditions.
For people struggling to afford heating bills, Simple Energy Advice provides free advice on energy efficiency and national grants that are available.