An Israeli soldier has been rescued from Hamas captivity in Gaza in a ground operation, according to Israel's Defence Forces (IDF).
The IDF said: "Tonight, the female soldier Pvt. Uri Magidish was released, during a ground operation, after she was kidnapped by the terrorist organization Hamas on 7/10.
"The soldier was medically examined, her condition is good and she met with her family.
"The IDF and Shin Bet will continue to make every effort to bring about the release of the abductees."
It remains unknown exactly how the young soldier was released and whether any fighting was involved.
Follow live: Netanyahu condemns hostage video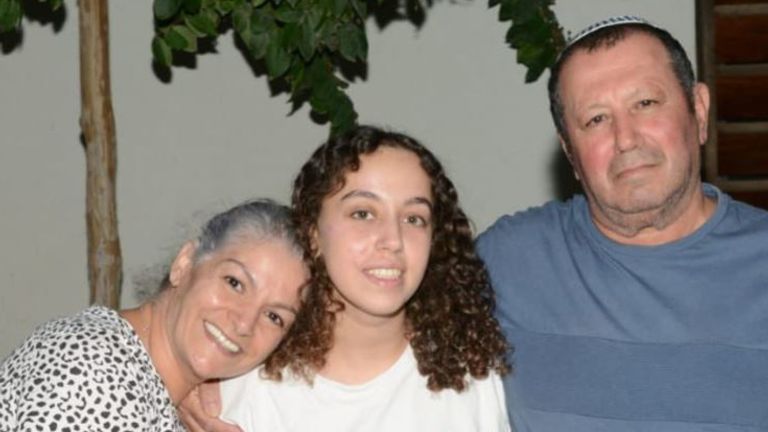 It follows a video released by Hamas earlier, on Monday, reportedly of three female hostages sitting side by side against a bare wall.
One of the women, speaking in Hebrew, appears to criticise Israel's Prime Minister Benjamin Netanyahu and asks to be taken home in an exchange for Palestinian prisoners.
The remains unknown who the women are, and if they were speaking freely or not.
The video was labelled "cruel psychological propaganda" by Mr Netanyahu on X (formerly Twitter), who added that Israel is doing "everything to bring all the kidnapped and missing people home".
'Hostage video' released by Hamas

The country continue to demand the release of 239 hostages.
Israeli forces have been put on both sides of Gaza City and surrounding areas of the north, in what has been called the "second stage" in the war by Mr Netanyahu.