There was no shielding plan early in the pandemic and vulnerable groups were "appallingly neglected" as a "fatalistic" approach took hold in Downing Street, Dominic Cummings has claimed.
The former chief aide to Boris Johnson, who described Downing Street as being in "complete chaos", was asked to what degree decision-makers considered ethnic minority groups, domestic abuse victims and others in the run-up to imposing a national lockdown.
Mr Cummings told the COVID inquiry: "I would say that that entire question was almost entirely appallingly neglected by the entire planning system."
COVID inquiry latest: PM 'obsessed with older people accepting their fate'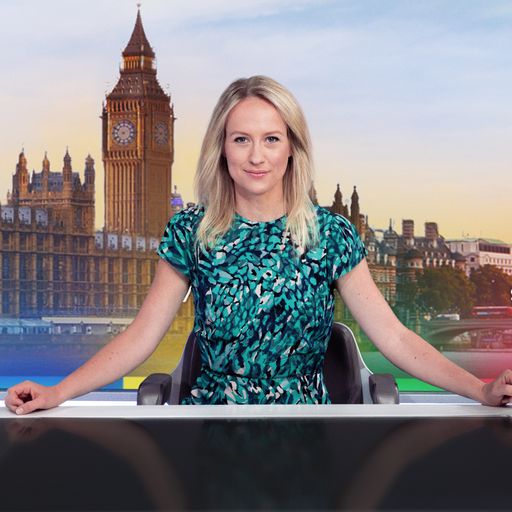 Politics Hub with Sophy Ridge
Sky News Monday to Thursday at 7pm.
Watch live on Sky channel 501, Freeview 233, Virgin 602, the Sky News website and app or YouTube.
He said "one of the most appalling things" was the lack of a shielding plan in March 2020 "and the Cabinet Office was trying to block us creating a shielding plan".
Mr Cummings, one of the most senior advisers in government during the first wave of the pandemic, also told the inquiry that strict border controls and the rapid expansion of testing could have had a "much better" outcome for saving lives and the economy than lockdowns.
But he said a "fatalistic" approach had gripped the government, which did not envisage attempting to create new systems to control the spread of coronavirus.
"No one thought it was really practical to build our way out of the problem," he said.
"The fundamental U-turn that we shifted to, was to try and build our way out of it instead of fatalistically accepting it."
Mr Cummings also described how attitudes around whether to change to a lockdown strategy in March were not suddenly changed.
He said "this was all complete chaos" about when various aspects of government decided a lockdown was necessary, rather than managing COVID in the community.
The inquiry also heard:
• There were conversations in early March 2020 – weeks before the national lockdown – about whether local authorities could book out ice rinks and hire trucks to carry and store "massive numbers of bodies";
• Matt Hancock "sowed chaos" by continuing to insist in March 2020 that people without symptoms of a dry cough and a temperature were unlikely to be suffering from coronavirus;
• Everyone in Downing Street called Mr Johnson an indecisive "trolley"
• Mr Cummings warned Mr Johnson of the NHS imploding "like a zombie apocalypse film" on 12 March, 12 days before lockdown was implemented
Mr Cummings was called to give evidence after former communications director Lee Cain.
Mr Cain said the former prime minister was indecisive over lockdowns because "the rump of the Tory party" did not like the strict measures.
Notes from former scientific adviser Sir Patrick Vallance were read out in which it was said that Mr Johnson agreed with his MPs that COVID was "nature's way of dealing with old people".
Read more:
2021: Pandemic left vulnerable workers open to abuse and exploitation
The two hearing laid bare the chaos and dysfunction in government as coronavirus presented the biggest crisis the UK has seen since 1945.
Mr Cummings took aim at much of the government during the "nightmare" of the pandemic – saying a text in which he called ministers useless f***pigs, morons, c****" actually "understated the position as events showed in 2020".
He also claimed that everyone in Downing Street called Mr Johnson a "trolley" because of his indecision.
Mr Cummings was Mr Johnson's top political aide in Downing Street from 2019 – having masterminded the Vote Leave Brexit campaign and helped usher the former prime minister into office.
But he left his role in November 2020 amid a power struggle behind the scenes and has since become a fierce critic of his old boss.
He was embroiled in a scandal at the outset of the pandemic when it emerged he had taken a lockdown-breaking trip to County Durham with his family.
Bereaved families were stationed outside the inquiry on Tuesday.
It comes a day after Martin Reynolds, the civil servant who was dubbed "party Marty" due to his role in the partygate scandal, gave evidence yesterday in which he admitted setting WhatsApp messages to "disappear" as calls for a COVID inquiry grew.