In the end, Thursday's drama involving Suella Braverman is – at its heart – not about the rights and wrongs of marches, the judgement of the police or potential breaches of the ministerial code, although each and all have been subplots at various points.
Actually, the story about the home secretary boils down to a trial of political strength between her and the prime minister.
In our system, there can only be one winner – which is why it is a question of when, not if, she leaves her job in order to prepare for office on the other side of a general election.
Politics Hub: No 10 suggested changes to Braverman article before publication
Her article prepared for The Times was politically important for three reasons.
In it, she attacked the judgement of the police on a specific matter – thereby allowing critics to say she compromised the operational independence of the Metropolitan Police.
She also allowed a gap to emerge between her and the PM, who by the end of Wednesday was indicating he understood why the Met was allowing the pro-Palestinian march to go ahead.
Thirdly, and most egregiously in the eyes of some in the Conservative Party, it allowed her to grab headlines once again with inflammatory languages about officers, marches and Northern Ireland – sending Number 10 in a spin over whether to echo, condemn, agree or repudiate.
This routine is now such a common occurrence. It has happen more than once this week, for example, over whether homelessness is a "lifestyle choice".
Suella Braverman branded pro-Palestinian protests in London as 'hate marches'.

Tory MPs divide both ways over whether the essential judgement in the Braverman article is correct.
Some believe the Metropolitan Police is making the wrong call by allowing the march on Armistice Day to proceed.
Others believe that a law-and-order party should not be second guessing the Met, and are furious with the way she invoked Northern Ireland.
Meanwhile, Number 10 will be nervous of backing the march too strongly in case it ends up getting ugly on Saturday.
They don't want Braverman to look vindicated if the march goes wrong.
'Is the prime minister too weak to sack Suella Braverman?'

So where does this leave Number 10?
Firstly, they are trying to shift the argument away from whether Braverman is right or wrong – and on to a question of whether she should go because she is disrespecting the office of prime minister.
Number 10 has briefed the entire media that the article in The Times was not "cleared" – approved for publication – and we understand Downing Street asked for substantial changes that were not done.
Discourteous and politically untenable, yes, but not a clear breach of collective responsibility – since that only applies to policy not language.
Secondly, there's a question of timing. She could be sacked on Friday, but Number 10 will not know how the march has gone at that point.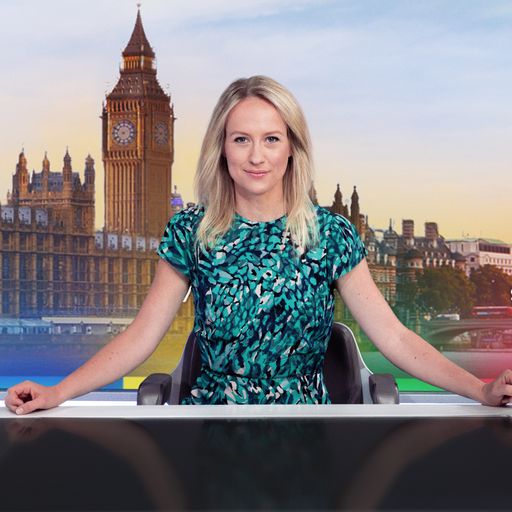 Politics Hub with Sophy Ridge
Sky News Monday to Thursday at 7pm.
Watch live on Sky channel 501, Freeview 233, Virgin 602, the Sky News website and app or YouTube.
Furthermore, perhaps Sunak will take the opportunity to conduct the wider reshuffle he has long wanted but not felt able to do – promoting allies to better positions and sidelining those he reluctantly inherited. That will take all weekend to prepare.
Mr Sunak might not be able to wait as long as long as Wednesday, when at 10am the Supreme Court rules on the government's Rwanda policy – another moment and another issue over which Braverman might walk.
So, all of that points to a Monday medium-to-big reshuffle.
Nothing is confirmed, and maybe he will duck it. But right now – after a mediocre King's Speech and little sense of momentum felt by Tory MPs – that might be his best chance of a reset.